A Comprehensive Approach to the Enterprise Cloud.
Cloud computing is changing the enterprise's approach to IT and communications, with more flexible architectures and new cost structures that drastically improve time to market.

NEC Cloud Transformation Strategy: Rationalize. Realize. Manage.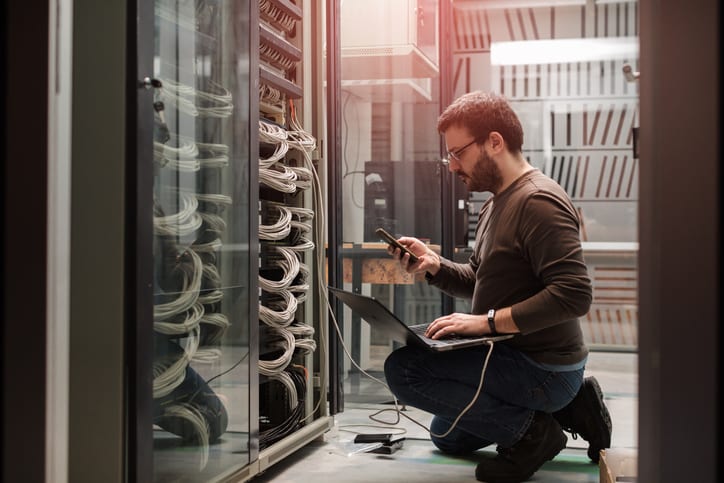 NEC's Cloud Transformation Strategy
Our comprehensive approach to enterprise cloud computing, helps the enterprise rationalize, realize and manage customized strategies that align with their long- and short-term business goals. Our approach holistically combines the three most critical elements of a successful cloud strategy, which include: 
Strategic Consulting (Rationalize):
Helps the enterprise strategically plan its move to the cloud, with roadmaps, assessments, and designs for the entire lifecycle.
Cloud Solutions (Realize):
Provides a growing portfolio of service-based offerings that leverage best-of-breed technology and flexible deployment options, with security and compliance at the design forefront.
Cloud Management (Manage):
Offers complete, end-to-end hosting and managed services for both private and public cloud models for unified service levels and single point of accountability.
NEC's three-prong approach helps the enterprise maximize agility, scale and costs savings and optimize business now and as the company's cloud use evolves over time. 
Solution Function
Cloud ConsultingNEC offers cloud consulting that help the enterprise to create and leverage a customized cloud strategy and road map best aligns with the organization's long and short term business go.
 Solution Function 
Cloud SolutionsLeverages NEC's infrastructure and managed services to host, monitor and manage enterprise infrastructure, platforms, and applications in the cloud.
 Solution FunctionCloud Management
Cloud ManagementProvides a single-point of management for cloud strategies that include cloud- and premise-based infrastructures as well as hybrid infrastructures that include multiple and/or disparate solutions.
Get in Touch
Let's get started today, we look forward to understanding what your needs are so we can fix them!